Being a Purina Certified Expert Dealer means that we offer a complete line of quality Purina feed products and have knowledgeable associates who care first about our customers, and their animals. Training is a key element for our Certified Expert staff and you can depend on us for Certified Expert advice!
Expert Articles & Advice
April 1, 2014
Is it true that old horses get better with age? You bet it is. All you would need to do is spend a little time on a young, inexperienced horse and you'll agree. In fact, most new riders can benefit from learning the ropes on an older horse.
April 1, 2014
Raising chickens on your estate or even in your backyard is a very fulfilling activity that requires dedicated time and practice. No matter how large of an operation you're running, there are many important tips on raising poultry that every beginner must be aware of.
Special Offers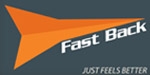 Next time you stop by to visit HF&C Feeds, don't forget to bring this coupon!
Valid 4/01 - 4/30/2014
Purina Equine Videos
Chris Hickey, Purina ambassador and director of training at Hilltop Farm, Inc., shares why he feeds Purina® FreedomFlex™ Joint Health Product.
Quick Contact & Hours
Mon - Fri
8:00 am - 6:00 pm